Ballet by John Neumeier...
music by Frédéric Chopin,
created for Marcia Haydée in 1978,
then prima ballerina of the Stuttgart Ballet
Marcia Haydée as Marguerite Gautier, 1981
*
(my Camellia at La Pouyette)
The theme of the Lady of the Camellias is a love story between Marguerite Gautier,
a "demi-mondaine" ("courtisane" in the original French)
suffering from tuberculosis, and a young provincial bourgeois, Armand Duval.
She is named as the Lady of the camellias
because she wears a white camellia when she is available to her lover(s)
and a red one when her delicate condition precludes making love......
more and summary... here
(my Camellia at La Pouyette)
( best seen on full screen!)
*
Franz Liszt confessed that he was unable to think of Marie Duplessis,
the muse of Alexandre Dumas who inspired his Dame aux camélias, without shedding a tear.
Giuseppe Verdi gave her the name of Violetta Valéry and made the Traviata—or fallen woman
one of the most touching and most modern heroines in the history of opera.
Now, in turn, John Neumeier explores this urban legend and is moved by so much love, despair and solitude. Rarely has a choreographer had a more human vision of his characters or strived for and found a truer expression of their emotions. Inspired by the music of Chopin, the ballet opens with the death of Marguerite Gautier and carries us back on the wings of time: to her encounter with Armand at the Théâtre des Variétés, where both are witnesses to the tragic fate of Manon Lescaut and yet both fail to heed fate's inherent warning that heralds love, sacrifice, separation and ultimate decline.
(
Opera National, Paris
here)
*
Hamburg, February 4, 1981
Premiere of the Ballet "Lady of the Camellias"
Moving, touching, I was in tears....
Marcia Haydée as Marguerite Gautier - Kevin Haigan as Armand Duval
from my 1981 program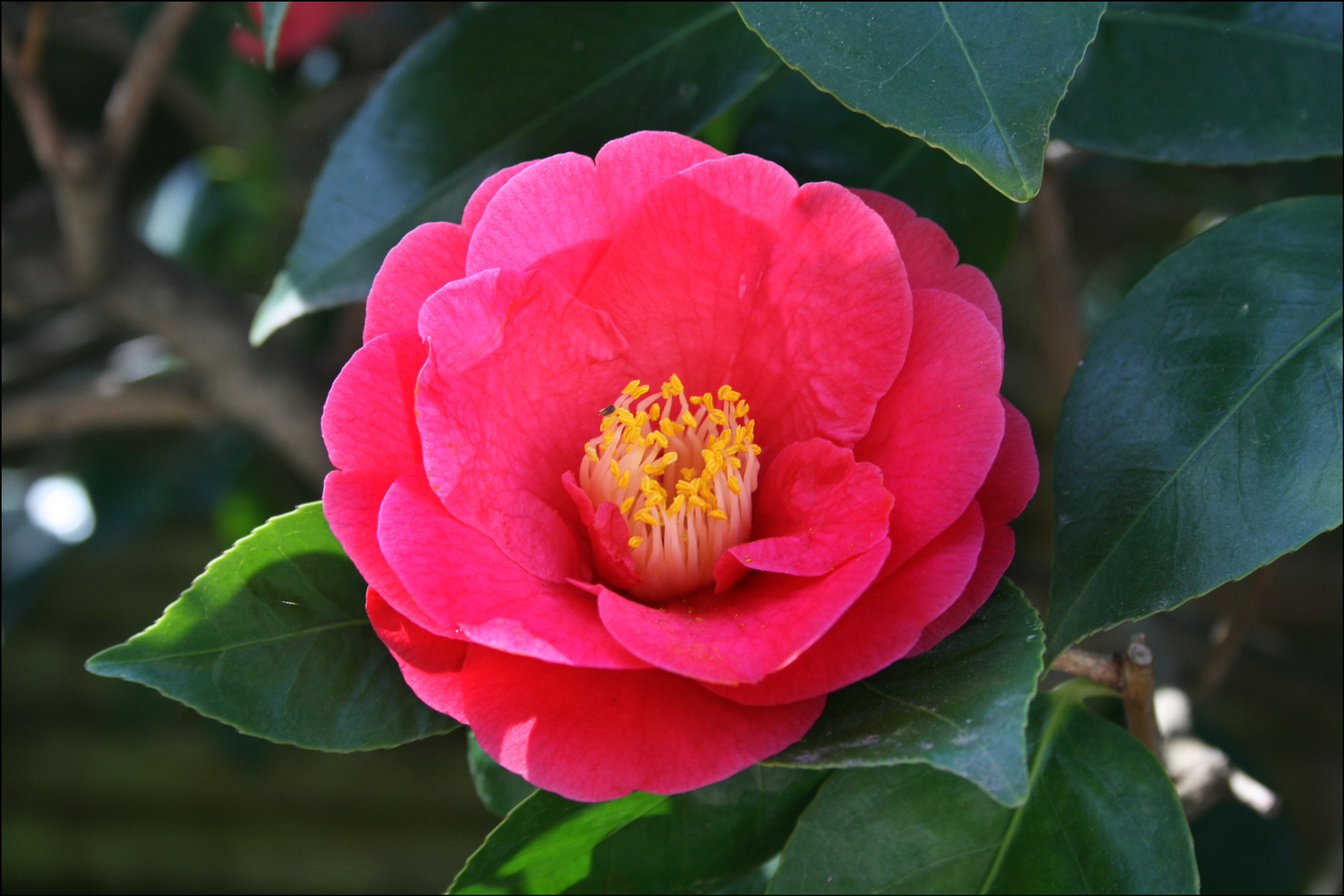 It is a "must" to listen to John Neumeier,
he is for me one of the best Ballet Masters:
"My world is dance....
John Neumeier choreographing © Holger Badekow
As long as I can remember, I have always wanted to dance – even before I actually knew what it was!
Almost from the beginning, I wanted not only to dance myself, but to create dances –
to tell wordless stories using movement.
It is our nature to be in movement.
Even while standing still, our heart must pump, the blood constantly flows, and our breath rises and falls.
Movement is the very sign we are alive.
But, what has always interested me most are those special movements, guided by feelings,
inspired by emotions which can give shape to our dreams, desires, and longings–movements which move us.
It is my wish in choreography to translate our most intimate experiences,
our aspirations, and deepest sorrows into moving images of beauty.
Dance is the centre of my life–just as the human being is always at the center of dance.
"Man" is its subject and, at the same time, its instrument.
This instrument – the body – needs "tuning", needs a technique to make it articulate.
The choreographer uses this well tuned articulate body instrument to shape his dreams.
Silvia Azzoni and Alexandre Riabko in Neumeier's The Little Mermaid © Chris Emerick
I feel privileged in my world.
Although it is one of extreme hard work, concentration, dedication, unconditional commitment,
and, of course, some disappointments –
the world of dance never was a burden nor do I feel demanded sacrifice from me.
Dance is a labour of love.
Each day I'm reminded of Gustav Mahler's title for the last movement of his Third Symphony:
"What Love Tells Me".
The history of dance has always been alive for me –
and the memories of legendary figures whose steps have moved us to where we stand today have influenced my own work.
One figure particularly stands out before all others – the dancer, choreographer and man Vaslav Nijinsky.
He has fired my imagination, moved me deeply, and inspired my ballet Nijinsky.
Movement for me signifies life.
The language of feelings is universal,
and maybe most immediate when we experience them through dance."
By John Neumeier
Artistic Director and Chief Choreographer, Hamburg Ballet
***
****
***
Here and now:
A great THANK YOU
to my blogger friends and worlwide readers
for your kind and positive comments to previous post,
for emails regarding the Holiday house,
and for visiting my blog.
I can assure you that you all are in my thoughts.
Until then....whenever....
karin
"Die Liebe macht den Menschen besser,
von welcher Seite sie auch kommen möge"
Alexandre Dumas fils
*
This post is dedicated to my dear friend Franziska
who was at that time the director of the Hamburg Music Hall,
the Hamburg Symphonic Orchestra,
and who had invited me to the premiere of the ballet.
Thank you Fränzi!
*
Frédéric Chopin
Piano concerto No.1 in E minor Op. 11 - Larghetto (Romance)
*
*
*
Remarks and links:
John Neumeier (born 24 February 1939) is a well-known US-American ballet dancer, choreographer, and director.
He has been the director and chief choreographer of the Hamburg Ballet since 1973.
5 years later he founded the Hamburg Ballet School, which also includes a boarding school.
In 1996 Neumeier was made ballet director of the Hamburg State Opera.
At the Ballet School of THE HAMBURG BALLET, established in 1978,
young people from all over the world are trained for a professional dance career.
The syllabus gives priority to classic-academic dance as well as modern dance technique and dance composition.
Students of the Theatre Classes take part in performances of THE HAMBURG BALLET.
info source
here
***