Verdi

is almost peerless when it comes to Italian composers.
The world honors his rich musical legacy this week
in conjunction with the master composer's 200th birthday.
Giuseppe Verdi, 1813 - 1901
Two hundred years ago, on October 10 (or Oct. 9), 1813,
Giuseppe Verdi
was born
in a village called Le Roncole in northern Italy.
Today, many of his enchanting operas are standards on the playbills
of the world's most renowned opera houses.
*
A solitary boy at the organ


His parents were relatively simple people,
who owned a small amount of land and an inn,
but had little interest in the arts.
That didn't stop Verdi from devoting himself passionately to music at an early age.
A shy and serious child, he played seldom with others,
preferring to spend time alone or get lessons on the organ
from the village school teacher
in a little local church called San Michele.
When Giuseppe started secondary school in 1823,
he had to move to the neighboring town Busseto.
After his former teacher died in the same year,
the 10-year-old boy took pride in making the 5-kilometer (3-mile) walk
back to the San Michele square on every Sunday and holiday to take his seat at the organ.

*
Early defeats and set-backs
In 1832, the qualifying examination for a conservatory in Milan
led to a harsh disappointment for Verdi - one that he never forgot.
He failed the exam for lacking proficiency at the piano.
Thereafter, he got his first professional private lessons with Vincenzo Lavigna,
and the result within just a few years was decidedly positive.
In 1834, he was made the official organist in Busseto,
and in 1836, the town's music director.
A monument to Verdi in Busseto
*
Change, then tragedy also came in Verdi's private life.
He married Margherita Barezzi, the daughter of his long-time patron.
The couple had two children. However, both of them along with his wife
died within a very short time of one another.
His family catastrophe was followed by a sobering moment professionally.
Verdi's early opera "Un giorno di regno,"
written in the comic style of Rossini,
drew heavy boos from the audience at Milan's La Scala opera house.
*
At 27, Verdi felt hopeless and saw few possibilities for his life going forward.
But he persevered. Eventually, he overcame his depression and threw himself into his work.
His efforts during the following decades resulted in a total of nearly 30 operas,
along with a world-famous requiem and a highly esteemed string quartet.
In 1858, the musician and composer married a second time,
this time Guiseppina Strepponi, a former singer.
They spent most of their time secluded in his country house in Sant' Agata.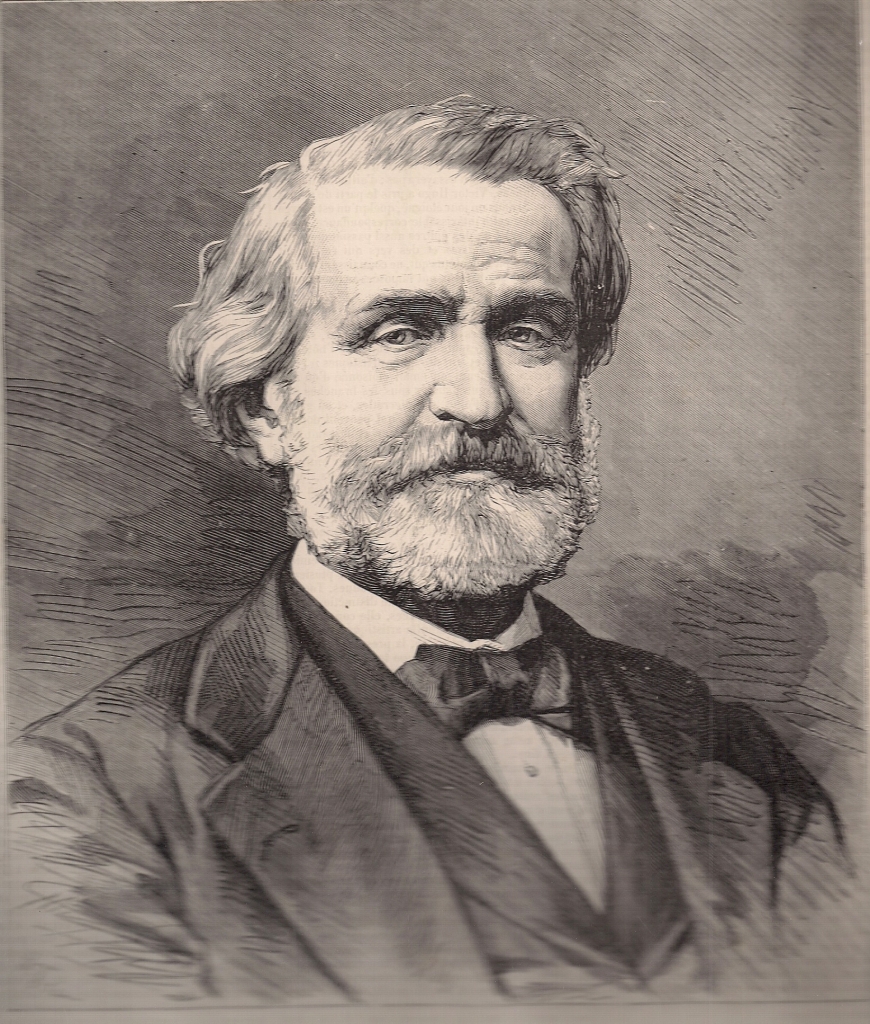 To claim that Verdi re-invented Italian opera in the 19th century
from the ground up would be wrong.
His earliest attempts at writing opera
owe much to the style of singing known as belcanto.
Verdi clearly worked in the tradition of Gioachino Rossini,
Gaetano Donizetti and Vincenzo Bellini,
all Italian composers of significant stature.
But the 19th century maestro did introduce change to the genre.
"Musically, he upped really all of the factors toward intensifying expression,
in order to be able to put truths on the opera stage in a brand new way,"
says Verdi biographer Holger Noltze,
who believes the composer's rendering of truth through music,
dramaturgy and staging represents his unique contribution.
*
*
Political music
Particularly in the operas from 1840 to 1850,
but also in Verdi's late musical dramas,
an unmistakable and sweeping political sensibility manifests itself.
The opera "Nabucco," his big breakthrough in 1842,
with its "Chorus of the Hebrew Slaves,"
offers perhaps the best example.
On the surface, it's the story of the Jewish people's
struggle for freedom from the Babylonians.
But Verdi expert Holger Noltze sees another narrative at work:
"The opera is connected with the Italian unification movement.
The Hebrews are, of course, the Biblical Hebrews,
but everyone knew they were the Italians under Austrian rule."
*
Verdi's career high point came in the narrow period of two years
from 1851 to 1853 when he wrote the operas "Rigoletto,"
*
"Rigoletto"
Costumes for the Duke of Mantua and Gilda
published by
Casa Ricordi
shortly after the 1851 premiere
*
"Il Trovatore" and,
finally, "La Traviata."
Here he mastered an intensified form of expression and created true musical dramas.
*
But Verdi's "Aida" from 1871 as well as the late works beginning in 1881
are considered theatrical total works of art.
Verdi conducting the 1880
Paris Opera
premiere of "Aida"
*
Amneris.
Costume design for 1872 premiere in La Scala
*
Act 1 scene 2 set design by Philippe Chaperon for the Cairo premiere
Aida

met with great acclaim when it finally opened
in Cairo on 24 December 1871.
Act 2, scene 2 set design by Edouard Despléchin for the Cairo premiere
Sketch by Auguste Mariette for the premiere
The costumes and accessories for the premiere were designed by
Auguste Mariette
,
who also oversaw the design and construction of the sets,
which were made in Paris by the
Opéra
's scene painters Auguste Rubé
and Philippe Chaperon (Acts 1 and 4)
and Edouard Despléchin and Jean-Baptiste Lavastre (Acts 2 and 3), and shipped to Cairo.
Although Verdi did not attend the premiere in Cairo,
he was most dissatisfied with the fact that the audience consisted of invited dignitaries,
politicians and critics, but no members of the general public.
He therefore considered the Italian (and European) premiere,
held at
La Scala
,
Milan
on 8 February 1872,
and a performance in which he was heavily involved at every stage,
to be its
real
premiere.
Amneris.
Costume design for 1872 premiere in La Scala
*
Poster for a 1908 production in
Cleveland
*
*
Casa Verdi
More than just the Italian master's musical theater survives him, though.
Verdi created his own memorial in 1884, six years before his death,
when he founded a home for seniors in Milan,
the Casa di Riposo per Musicisti - a facility that still operates.
The idea behind it was to create a place for aged singers or musicians
that was as comfortable - and musical - as possible.
Verdi's remains, along with those of Guiseppina Strepponi, are buried there.
with thanks to Verdi expert Holger Noltze
Portrait by Giovanni Boldini, 1886.
This famous portrait was the main inspiration of Luchino Visconti
in creating the character played by Burt Lancaster in his film Il Gattopardo.
*
"Of all composers, past and present, I am the least learned.
I mean that in all seriousness, and by learning
I do not mean knowledge of music."
~ Verdi, 1869
*
*
*
*
*